Governance
The RIAP Welding Service is a structured society, with clearly defined roles and responsibilities. Integrity, Transparency and Ethics are the principles that inspired the company to outline policies, organizational and management models and procedures.
Management
The management staff of RIAP Welding Service is made up of experienced professionals.
Project Management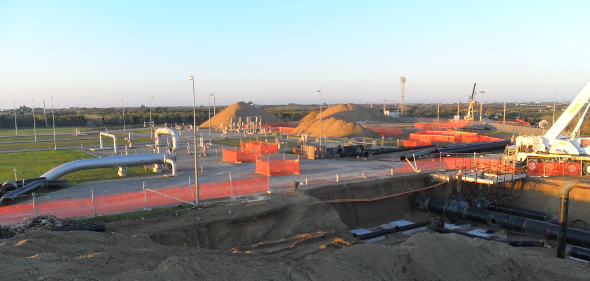 The management of a typical contract, follows well established procedures and stages:
Analysis of Agreement and the Offer data.
Project and technical specifications analysis.
Works programming and its resources histogram.
Preparation of the budget of the order.
Purchase of materials.
Prefabrication.
Erection.
Hydraulic testing.
Delivery to the client of As-built and Q.C. books.
Start-up assistance.
The progress, with close monitoring of field activities, particularly critical activities, allows us to follow the economic trend of the Project and any deviations to the expected cost, so to be prepared for any recovery activities, if necessary.
Staff
The RIAP Welding Service offers a flexible staff, with peaks of over 100 employees, composed of skilled and semi-skilled workers, administrative employees and highly skilled and experienced technicians.
Office
n°4 Managers
n°3 Technical employees
n°2 Administrative employees
Workshop and Site
n°4 Site manager
n°20 Welders
n°1 Quality Manager
n°20 Pipe Fitters
n°1 HSE Manager
n°1 Crane Operator
n°2 Technicians
n°2 Drivers
n°2 Workshop Managers
n°2 Electricians
n°2 Warehousemen